Repair Together represents the network of Repair Cafés in Brussels and Wallonia.
A social association based on solidarity that supports local and citizen initiatives for greater sustainability and circularity.
The history of Belgian Repair Cafés begins in Ixelles in 2012...
An enthusiastic and close-knit team and local project officers
A few words about the association
Repair Together is a social association based on solidarity that helps and supports local initiatives to mobilise for the sustainable use of resources. Its aim is to pool the resources needed to create, develop and maintain the Belgian "Repair Cafés" in Brussels and Wallonia.
Developing the network
Repair Together supports the creation of new Repair Cafés. It also ensures the maintenance of the network and the feeling of belonging to a "Repair" community.
The association is mandated by the official Repair Café Foundation organisation and operates on a horizontal and non-hierarchical basis : each Repair Café remains autonomous.
Training and raising awareness
Repair Together organises repair training courses to expand knowledge across the network and increase the expertise of the volunteer repairers.
The non-profit organisation also offers activities focused on repair and the circular economy. These activities are aimed at schools as well as the general public. They can take place within the framework of events or on request. 
Advocate
Repair Together is part of a broader movement transitioning towards a more circular economy and fighting planned obsolescence.
In collaboration with other actors in the field, we are mobilising our strengths and resources within a movement advocating for a globally recognised "right to repair".

Repair Together was created in the spring of 2013, following the opening of the very first Belgian Repair Café in Ixelles in 2012. At that point, our country was the first to export the concept originally launched in the Netherlands in 2009.
The creation of Repair Together stems from the wish to develop the Repair Cafés in Brussels and Wallonia by multiplying venues and events, while ensuring their well-being and sustainability.
The positive repercussions were not long in coming : the number of Repair Cafés in French-speaking Belgium passed the 100 mark in August 2017 ! Over the years, Repair Together has also expanded and diversified its missions.
Luc Deriez
General coordinator - Communication officer – Events and project officer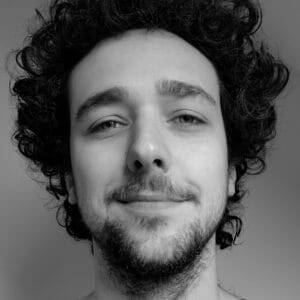 Jonathan Vigne
Network - Studies and technical expertise – Project officer Brussels
Maud De Craeye
Training courses and activities - Project officer Walloon Brabant
Estelle Vercez
Sharepair – Raising awareness and activities – Communication
Brigitte Wolter
Administrative officer
Cathy Grandjenette
Project officer Luxembourg
Florine Paquay
Project officer Liège
Emmanuel Van Der Bruggen
Project officer Namur
Frédéric Vignaux
President
Head office :
26 Rue d'Edimbourg, 1050 Bruxelles
Place of business
See U Brussels
8 Rue Fritz Toussaint, 1050 Bruxelles
IBAN : BE75 5230 8060 4651   -   BIC : TRIOBEBB
Company registration number : 0534.781.883